This week I am back from my maternity leave. To say that it went smoothly would be a total lie. On December 18th, 2013, I turned over my last session gallery at around 8pm. The day before, I received an email from my older son's teacher that they were in need of some cookies for the Christmas party. I volunteered. They needed about a couple dozen. I like to do things a bit exaggerated, so I made 2 dozen chocolate crinkles, and I kid you not, about 40 handpiped snowflake ginger bread cookies, each one with a pearl dragee center. That was my plan, and I was sticking to it.
After I turned over my last session, I did a yearly round up of all my sessions. I do this every year to thank all the clients I had for the year, and to also see how many sessions I did. I did this as the cookies were baking. I finished it, published, edited one image from my WPPI trip from 2013, and got up to finally enjoy my maternity leave. I believe my status for my personal facebook page read "Come here Christmas. I'm ready for you" because I was just crazy excited for Christmas to start. Come 11PM that evening, I was feeling fatigued, and still had 20 cookies to pipe. I adjusted my stance on my seat, and as I leaned forward, I felt something you don't want to feel just an hour before you're officially 35 weeks pregnant; my water broke.
13.5 hours later, we welcomed Finnegan Remington Bruce via c-section (due to my epidermolysis bullousa). He was teeny at just 5lbs 4oz, 17.75 inches long. He was right on the money at 35 weeks gestation. Hopeful because he was an "older" preemie, that even if he did have to have a NICU stay, we would be home for Christmas. It was December 19th, just 6 days before Christmas. Our last Christmas in our home in CA. Our first home we bought, and made our home to begin our life as a family which we are leaving in just a few months for our next adventure being an Air Force family. No one would tell us how long Finn would stay in the hospital. His breathing was terrible. I only got a view of him from the operating table. The nurse was nice enough to wheel me into the NICU right after to see him, but they were very busy taking care of him, getting him hooked up to the oxygen. I wasn't able to meet Finnegan officially until he was about 12 hours old.
We stayed a total of 19 long days in the NICU. I keep telling myself that it was going to be ok, and not that hard, other kids around Finn have been in there longer. But it being the holidays, Elliott having a cold and not being allowed to be back in the NICU until he got better, the daily 30 minute drive each way to the hospital, it will test a person. I told my husband it was possibly the hardest thing we have ever done as a couple after being together 11 years.
I told myself that on Three Kings day, I'm sure that will be the day we will bring him home. I of course first said Christmas, then New Years Eve, maybe New Years Day— Three Kings day. We took him home. Finally!
By the time I was able to do Finn's newborn session, he was already a month old. Oh the irony of it all, I always tell clients "make sure baby is betweeen 4-14 days old." I could not help but laugh about it. But here he is, he's home, he's healthy, and double his birth weight. I am just so thankful he had no other health issues, and he's such a good baby letting mommy and daddy sleep, letting getting back to working be a total breeze.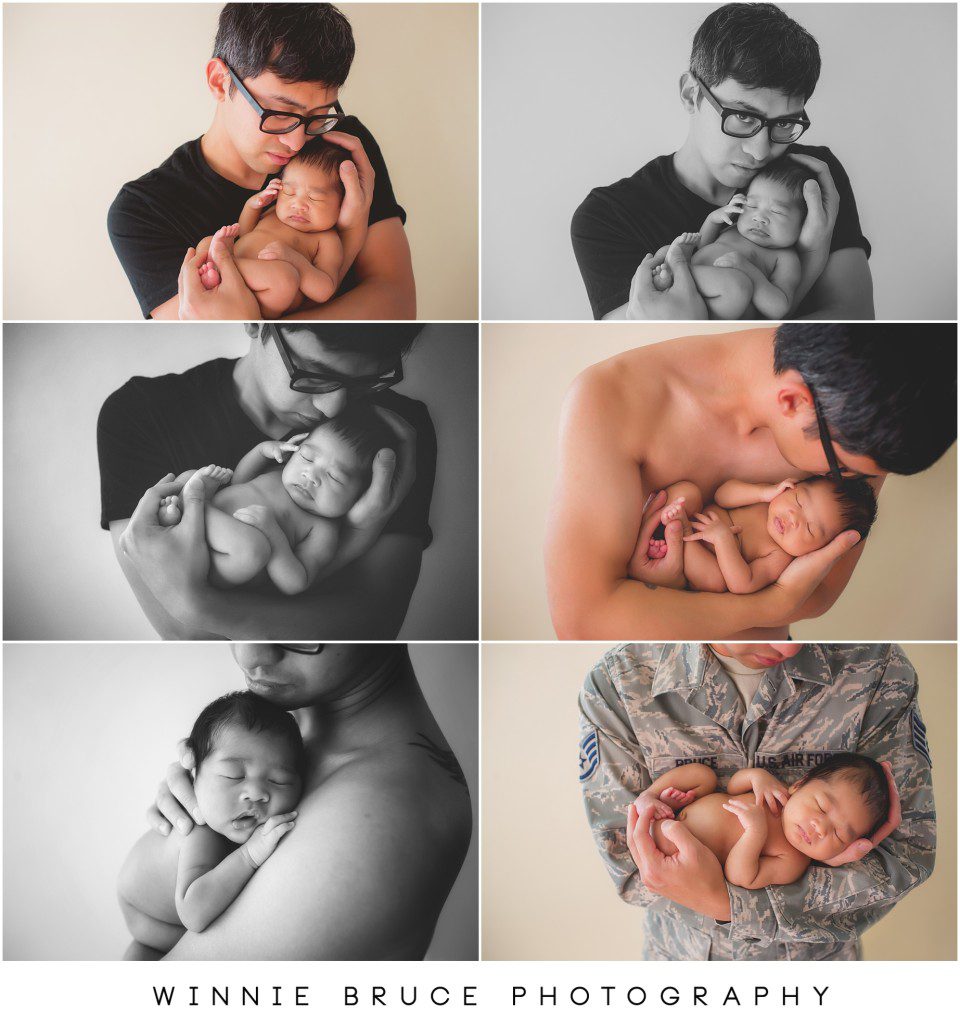 So I'm back to work. I took a longer work break than I expected, but I spent the past 2.5 months just cuddling and snuggling my new little bub. I couldn't be happier.
But now it's March, WBP is back in full force, and ready to take on Pensacola and Oahu!